Liqueur Trolley
Product Code: V06
A stunning way to present your varied drinks collection
Maybe a gin trolley?
Capacity of approximately 25 bottles
Perfect for social distancing – essentially bringing the bar to the table
Pull out service tray
Approx size : 68 cm diameter x 84cm high (excluding bowl).
Rack for suspended glasses under top level available as an option
Wide selection of colours to choose from
About the Versailles Range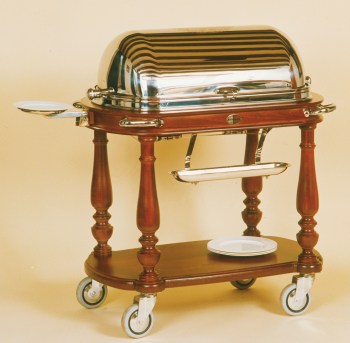 As the name of the range suggests these trolleys have a truly palatial air about them. Designed mainly for traditional settings the champagne or carving trolley are sure to take pride of place in any restaurant. The cheese and liqueur trolleys will also attract the attention of diners with delightful tempting displays.
A selection of our trolleys