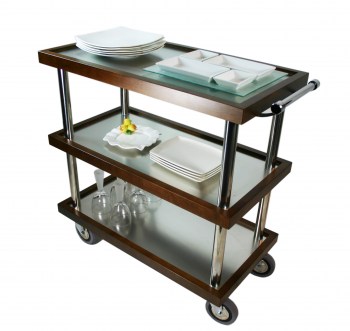 From tea/coffee service to the presentation of buffets, we have the answer. Euroservice is renowned for producing trolleys which are both practical and stylish.... Read More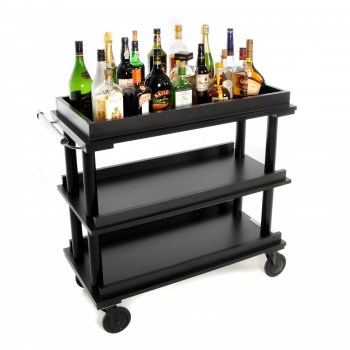 With many outlets now serving food, trolleys are the perfect solution to enhance the customer experience. Alternatively, bring the bar to the table with our wide selection of drinks trolleys..... Read More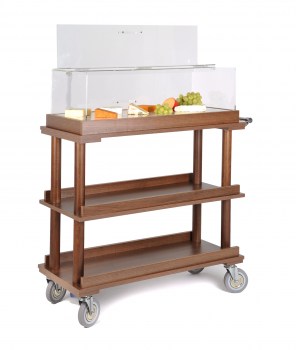 Euroservice trolleys are an attractive and practical alternative to aluminium trolleys given that antibacterial spray can be used freely to sanitise them. Moreover, when not in use, ..... Read More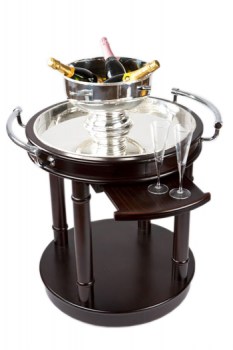 From small privately owned to Michelin starred restaurants, we have the trolley for you! The dining experience is more important than ever and trolleys can play a big part ..... Read More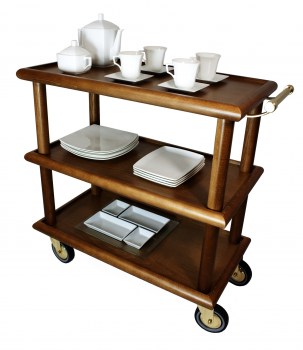 From tea/coffee service to the presentation of buffets, we have the answer. Euroservice is renowned for producing trolleys which are both practical and stylish.... Read More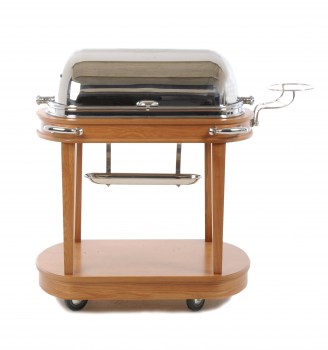 Bespoke production is one of our specialities! Our talented craftsmen are experts in all things trolleys. They are here to guide you from initial concept to your dream trolley ..... Read More

With over 40 years of experience in the sale and manufacture of wooden trolleys for the catering trade, Euroservice trolley manufacturers have now acquired a worldwide reputation and still offer an extensive /comprehensive range of top-quality wooden trolleys manufactured in the UK.
Top quality is a priority in the production of all of our products and Euroservice are specialists in the manufacture of sturdy and beautiful looking trolleys which will grace any environment from the small privately owned restaurant to the splendid 3-to-5-star hotels, resorts and residential homes.
Thanks to a careful marketing strategy and recommendations, the UK manufactured Euroservice range of trolleys have become the first choice for trolleys in many catering establishments. Reliable and appealing trolleys are always needed in catering establishments and Euroservice trolleys are sure to contribute to the smooth running of any operation and will enhance the level of service through their sheer visual appeal.
Euroservice trolleys are now well known in the UK catering industry and exported to many other countries including Ireland, Australia, South Africa, the Middle East, the Caribbean, Scandinavia and other European countries.
The increasingly popular bespoke service enables you to design your own trolley with the added bonus of our expert advice, if needed. However, if your needs are more immediate, we can provide standard models in record time.
In the current climate trolleys can prove a useful investment. Be it for service, drinks, carving, clearing, gin, flambe or just a general hospitality trolley, Euroservice have the answer for you!
Euroservice's excellence in the manufacture of wooden trolleys is backed by a personal, efficient and friendly service second to none. We are always busy researching the needs of the market and launch new ranges according to market demands. Whatever your needs you can be assured that Euroservice can cater for them and we look forward to your enquiry.
A selection of our trolleys