Champagne Trolley with bowl and tray
Product Code: BZ005
Stunning version of this classic trolley
Entice your customers with this stylish display
A chance to offer champagne by the glass service at the table
The perfect way for champagne producers to promote their individual brand
Choose your colour to match ! Approx size: 68 cm diameter x 84cm high (excluding bowl).
Personalised plaques available with your logo
About the Beaux Arts Range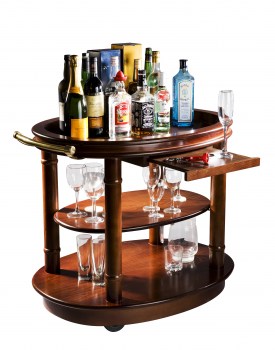 Probably the most appealing of all the ranges offering a chance to show off magnificent displays of drinks and cheeses. A truly sensational array of trolleys to grace all types of eateries as well as domestic settings.